Adelaide Accommodation Search
For Cheap, Luxury or Discount Hotels around Adelaide
Best Accommodation in and around Adelaide
Adelaide is one of the most beautiful and exciting cities in South Australia, with plenty of things to see and do. Whether you're visiting for business or pleasure, you need a comfortable and convenient place to stay. Here are some of the best accommodation options you can consider:
1. Mayfair Hotel Adelaide
Mayfair Hotel Adelaide is one of the most luxurious accommodation options in Adelaide city. The boutique hotel features 170 guest rooms and suites, ranging from the intimate Mayfair King Room to the magnificent Mayfair Suite. The hotel boasts elegant and stylish decor, sophisticated dining options, and excellent hospitality. It is also conveniently located, with easy access to major city attractions.
2. Stamford Grand Adelaide
Stamford Grand Adelaide is a five-star beachfront hotel located in the picturesque seaside suburb of Glenelg, only 20 minutes from Adelaide's central business district. The hotel boasts modern and spacious rooms with stunning ocean views, along with a variety of facilities such as a beach-facing pool, a gym, and restaurants. With the beach only a few steps away, Stamford Grand Adelaide is a great option for those seeking a relaxing and indulgent getaway.
3. The Watson Adelaide
The Watson Adelaide offers a unique hotel experience, blending modern design with local art and culture. The hotel is located in Walkerville, a tranquil suburb of Adelaide, and features contemporary rooms and suites with bespoke furnishings and stunning views of the Adelaide Hills. The hotel also hosts regular exhibitions showcasing emerging and established artists. The Watson Adelaide is an excellent option for those who appreciate art and design.
4. Quest King William South Adelaide
Quest King William South Adelaide offers spacious and fully serviced apartments in the heart of Adelaide's central business district. The apartments range from studios to two-bedroom apartments, making them perfect for those traveling as a family or in groups. The apartments feature modern amenities, including a kitchenette, laundry facilities, and a private balcony. The hotel is walking distance to many of Adelaide's major attractions and entertainment options.
5. North Adelaide Boutique Stays Accommodation
North Adelaide Boutique Stays Accommodation offers a range of unique and stylish apartments and houses located in the vibrant suburb of North Adelaide. The accommodations range from studio apartments to three-bedroom houses, and each one has its own distinct charm and character. Some of the properties feature private gardens, outdoor entertaining areas, and original heritage features. The accommodations are conveniently located within walking distance to many cafes, restaurants, and shops.
These are just some of the best accommodation options in and around Adelaide. Whether you're after luxury, convenience, or local charm, there is an option that will suit your needs. Book your stay and experience the best of this beautiful South Australia city.
This is the worlds leading discount accommodation cross search engine

save up to 80%


This is the same set of services most travel agents use, Free to bookmark and share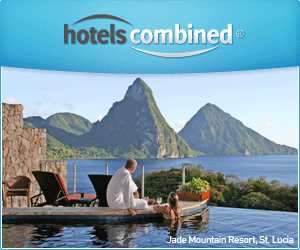 This is the site for Adelaide South Australia . Are you searching in the right Australian Region?
MOVE PORTAL